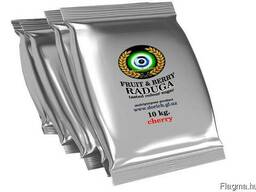 IDS - Intrepid Dorich service, ООО,

UZ
Бекешчаба, HU
Fruit, berry taste sugar «Raduga» Our company «Intrepid Dorich service» offer you Universal & unique product In 3 times sweeter than regular sugar and with improved taste of fruits and berries the
Normit food, S.R.O.,

SK
Дебрецен, HU
We offer technology of production of condensed milk method recovery of powdered milk and mixing with sugar for creating a supersaturated solution without the need evaporate excess amount of moisture.
Олмиш Азия Фуд, ООО,

RU
Будапешт, HU
Уважаемые партнеры! Наша компания является производителем и экспортером вяленого банана из Вьетнама, выращенного в экологически чистых провинциях страны. Предлагаем рассмотреть возможность включения
Олмиш Азия Фуд, ООО,

RU
Будапешт, HU
Dear partners! Our company is a manufacturer and exporter of dried mango from Vietnam, grown by organic methods. Our dried mango is 100% organic. We make products according to the preferences of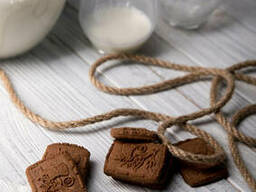 Агро-Юг-Сервис, ООО,

UA
Будапешт, HU
Sugar biscuits in range: - Tea Biscuits - Honey Bee Shelf Life: 6 Months Texture: Crispy Place of Origin: Ukraine Packaging: 3.5 kg, 0.9 kg
Апостолье, ООО,

RU
Будапешт, HU
"Apostole" LLC sells Sugar white beet weight in bags of 50kg GOST 33222-2015. Shipment from the plants of Kuban: Korenovsk, Vyselki, Tihoretsk, Pavlovskaya. Price FCA pickup to the volume of 20t.
Конвейер Сервис, ООО,

UA
Будапешт, HU
U45 Rivet Hinged Conveyor belt Fasteners is ideal for use on rubber-plied conveyor belts 7-11 mm, delivering performance and long life with easy installation without a special tool. Known analogues
Elita Exim, ООО,

UA
Будапешт, HU
Good day My name is Arkadii I'm export manager of famous Ukraine company "Sezam", we are producer of confectionary items such as: halva, treacle-cake, Turkish delight, toffee, peanuts in sugar and
Новые объявления
Чёрная икра осётра, Будапешт.
680 - 640 € /кг оптом
Говядина омасум, Будапешт.
Автоматическая автомойка Leisuwash-S90, Будапешт.
23 000 $ /шт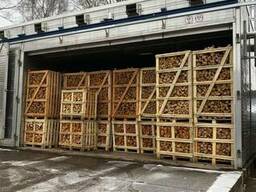 Firewood (mix, birch, oak, hornbeam) / Дрова, Будапешт.
50 - 115 € /м.куб. оптом
×
×
×